Road Safety Education in schools
Council works alongside other community groups, and Rotorua's urban and rural school communities to help make their road sides and school zones safer for students, school staff, and local residents. This involves providing resources, safety reccommendations, and workshops or events with local school students.
Urban Schools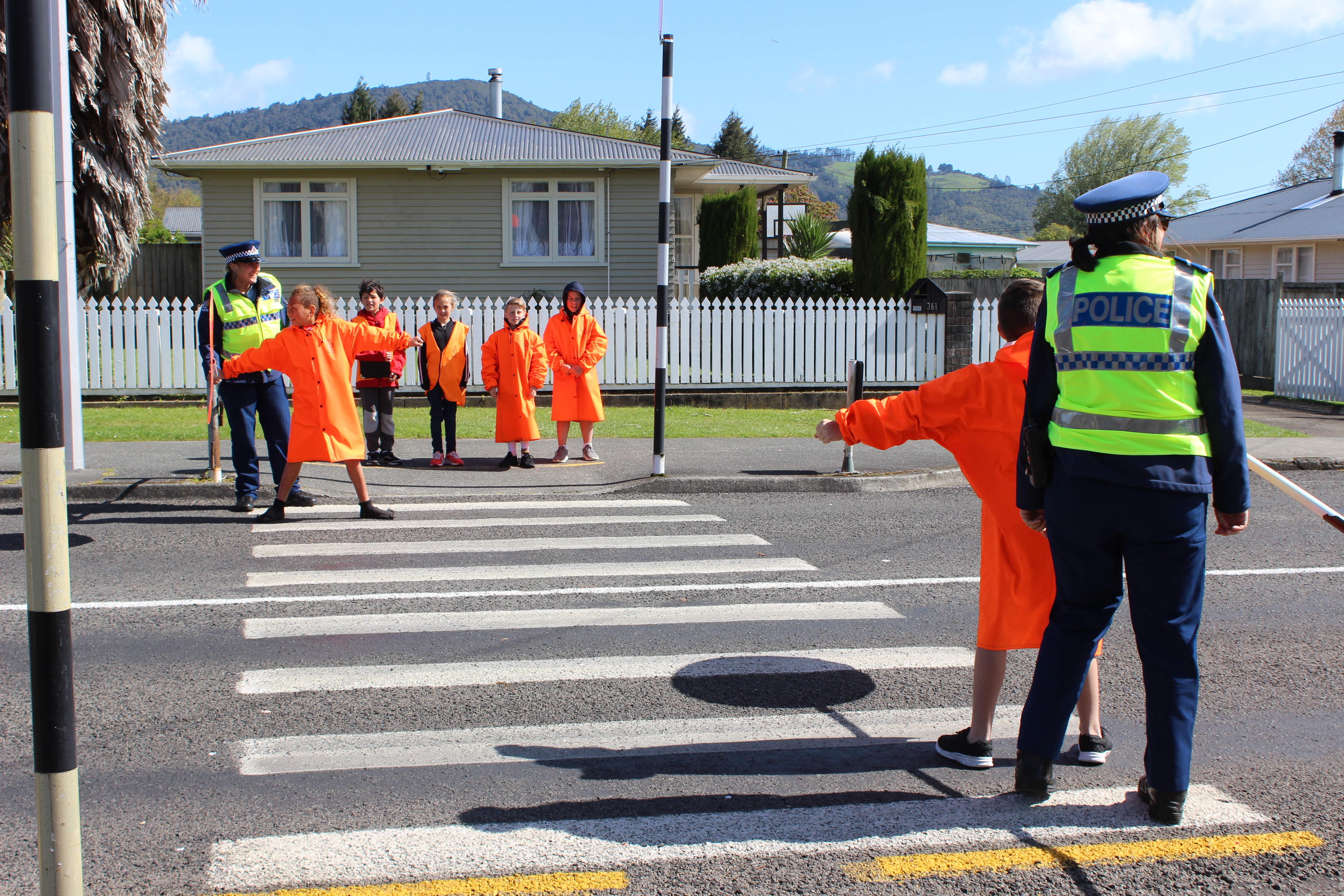 Celebrating tamariki that help make school crossings safe
Every year hundreds of senior students from our local primary schools step up to help keep other students safe on school buses and at pedestrian crossings. The students need to pass a high level of training provided by School Community officers from the NZ Police.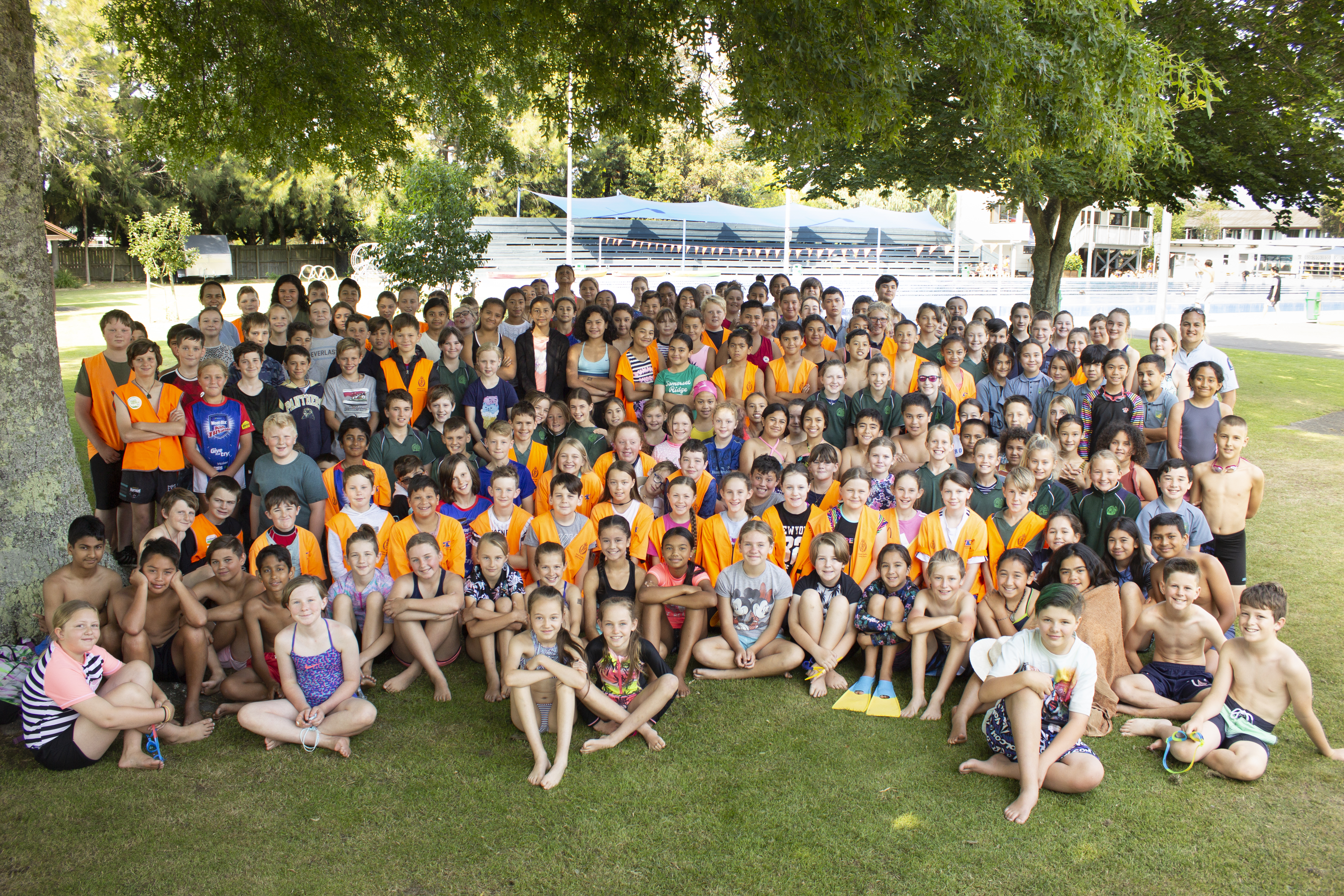 Students give up their time before and after school to help everyone get across the road safely. At the end of the year, Council recognises their efforts by hosting them at the Aquatic Centre for a day of swimming and fun activities.
Ka rawe, kids! Thank you for your dedication and excellent contribution to the safety of our community.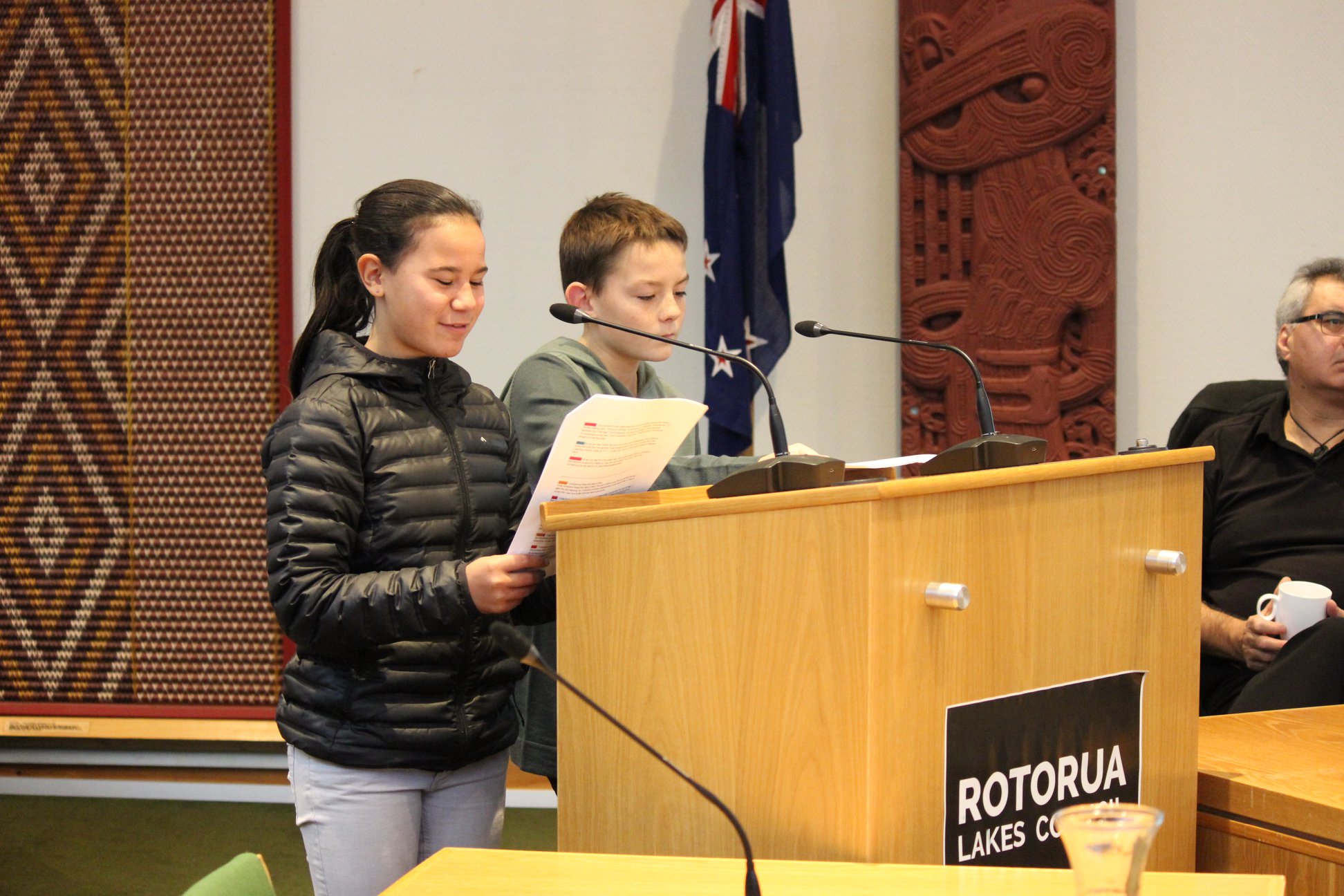 Rural Schools Road Safety Review
Lake Rerewhakaaitu School's senior students undertook research to support a request for the speed limit outside their school and the local pre-school to be reduced to make it safer in early 2019. They spoke to Council's Strategy, Policy & Finance Committee in June, and the committee supported a road safety review, including speed limits, around all rural schools in the Rotorua district.
The Rerewhakaaitu children's work prompted the proposal for a wider safety review including all rural schools.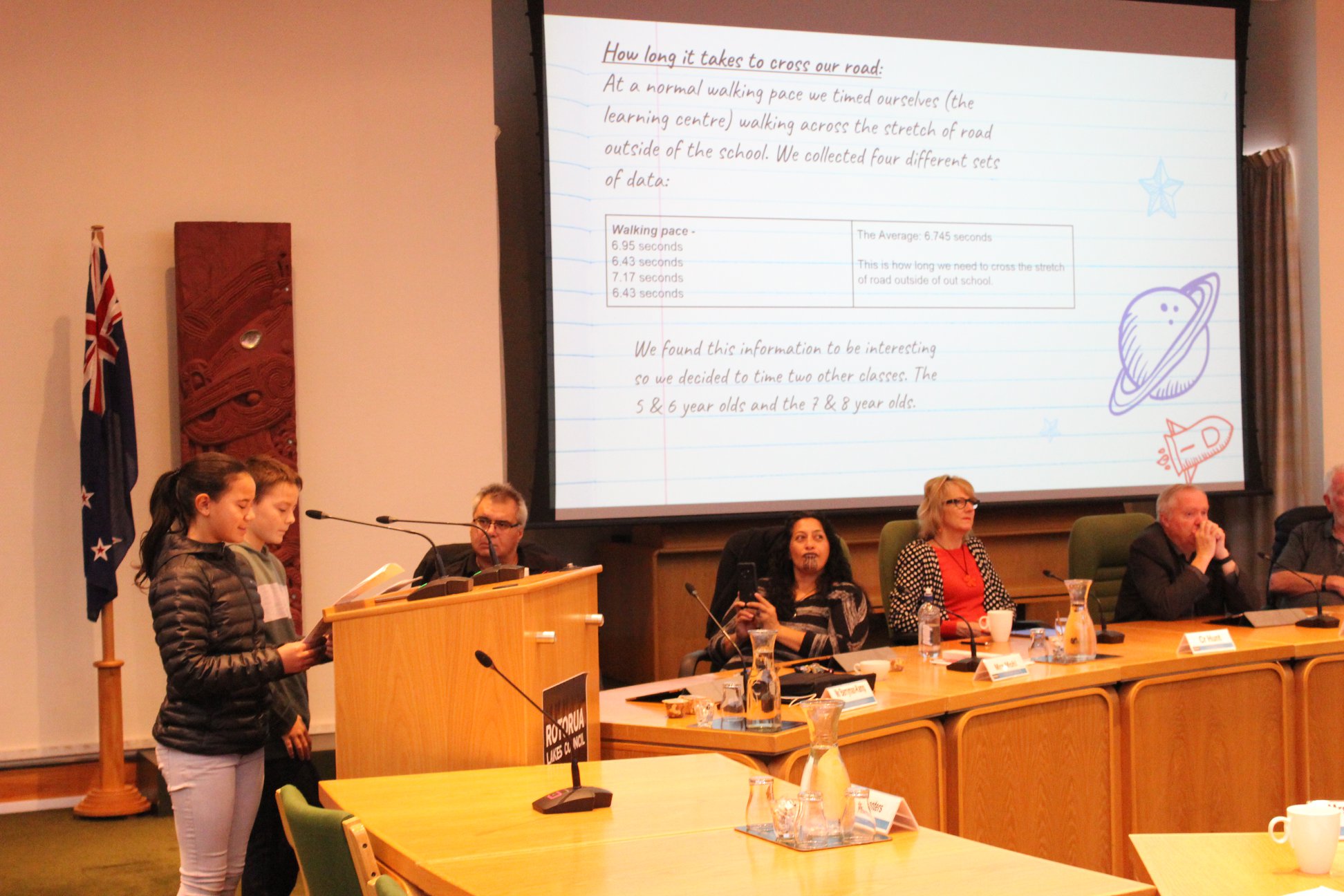 Between November 2019 and February 2020, independant consultants undertook a study on the safety of roads directly outside of Rotorua's rural schools, and created a report outlining how a 'safe systems approach' could be taken to enhance the safety of rural school communities.
Council is working closely with Rotorua's rural schools to enhance the safety of the roads outside these schools.
Events and expos

Road Safety Youth Expo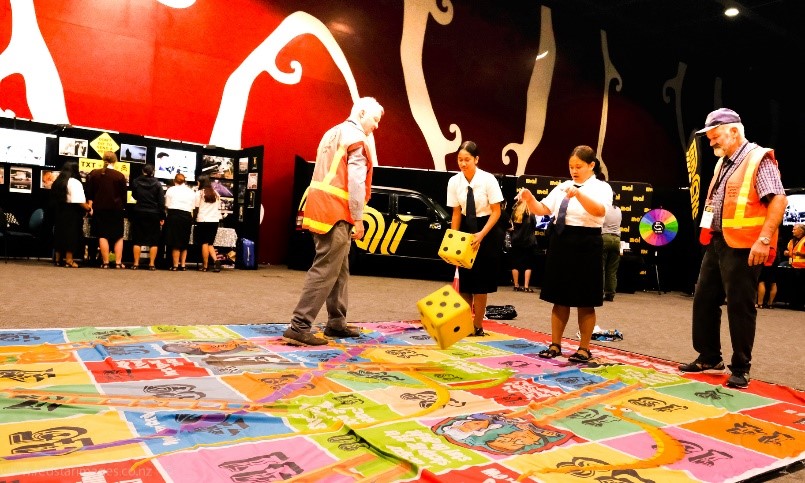 The Road Safety Youth Expo aims to improve road user behaviour and provide community understanding of road safety. The overall goal is to reduce the harm of young people on our roads, by inviting young drivers to:
Identify with being part of a driving family
Take responsibility for themselves, their mates and other road users
Make good choices and better decisions
The expo happens annually over three days with students in year 11 from local schools, invited to attend. The aim is to influence safer driving behaviours prior to students getting their licence. To register your interest for your school to attend, contact roadsafety.rotorua@rotorualc.nz.
Thank you to Rotorua's four Rotary clubs, who have been involved with the Rotorua Road Safety Youth Expo since its inception in 2010.
Puppet Vision
Council uses Puppet Vision to engage with young children about road safety.
Puppet Vision delivers Council's road safety messaging in a fun and light hearted way at pre-schools, urban and rural primary schools, and at expos.
To enquire about the next planned road safety puppet show, contact roadsafety.rotorua@rotorualc.nz.