Protect your bike with 529 Garage
How does 529 Garage work?

They provide riders with a tamper resistant sticker known as a 'shield' that warns would-be thieves that the bike is registered with a unique code and lodged in the app making it easier to find and be recovered. The app is user friendly, free and helps Police reunite users with their paihikara (bike) if stolen.
For 529 Garage to be successful locally, the more users there are, the better. That way, if your bike does get stolen and potentially sold there will be a whole community that gets notified, and can assist the Police in helping recover your bike.
How to register your bike
Attend an 'Activation event'
At an Activation event, a volunteer will register your bike in the app and attach a tamper-proof sticker to your bike. The registration process takes a few minutes and requires your name, email address and a few photos of your bike which will be uploaded to the app. You'll be automatically sent an email, confirming your registration and providing you with links to both download the app and direct you to the website portal so you can edit your 'garage'. See the latest news section to find an upcoming Activation event.
Upcoming Activation events
Friday 4 November, 9am - 11am - Puarenga bridge/underpass, Te Ngae shared path
Tues 8 November, 11am - 1pm - Te Ahi Tupua, Hemo underpass
Wed 9 November, 2.30 - 4.30pm - Te Ahi Tupua, Hemo underpass
If you're a Rotorua resident, you can get a free shield (for a limited time only). Please forward your confirmation email from 529 Garage and proof of address to cycling@rotorualc.nz
Click here for participating store locations for non-Rotorua residents or buy online by visiting https://529aotearoa.nz/collections/frontpage
Alternatively, you can register your bike yourself, with or without a shield by following these steps
Step 1
Register your bike with the 529 Garage Portal or via the app:
Download the 529 Garage app from App Store (Apple) or Google Play Store (Android).
Step 2
Once registered, please contact us to get your 529 Garage shield.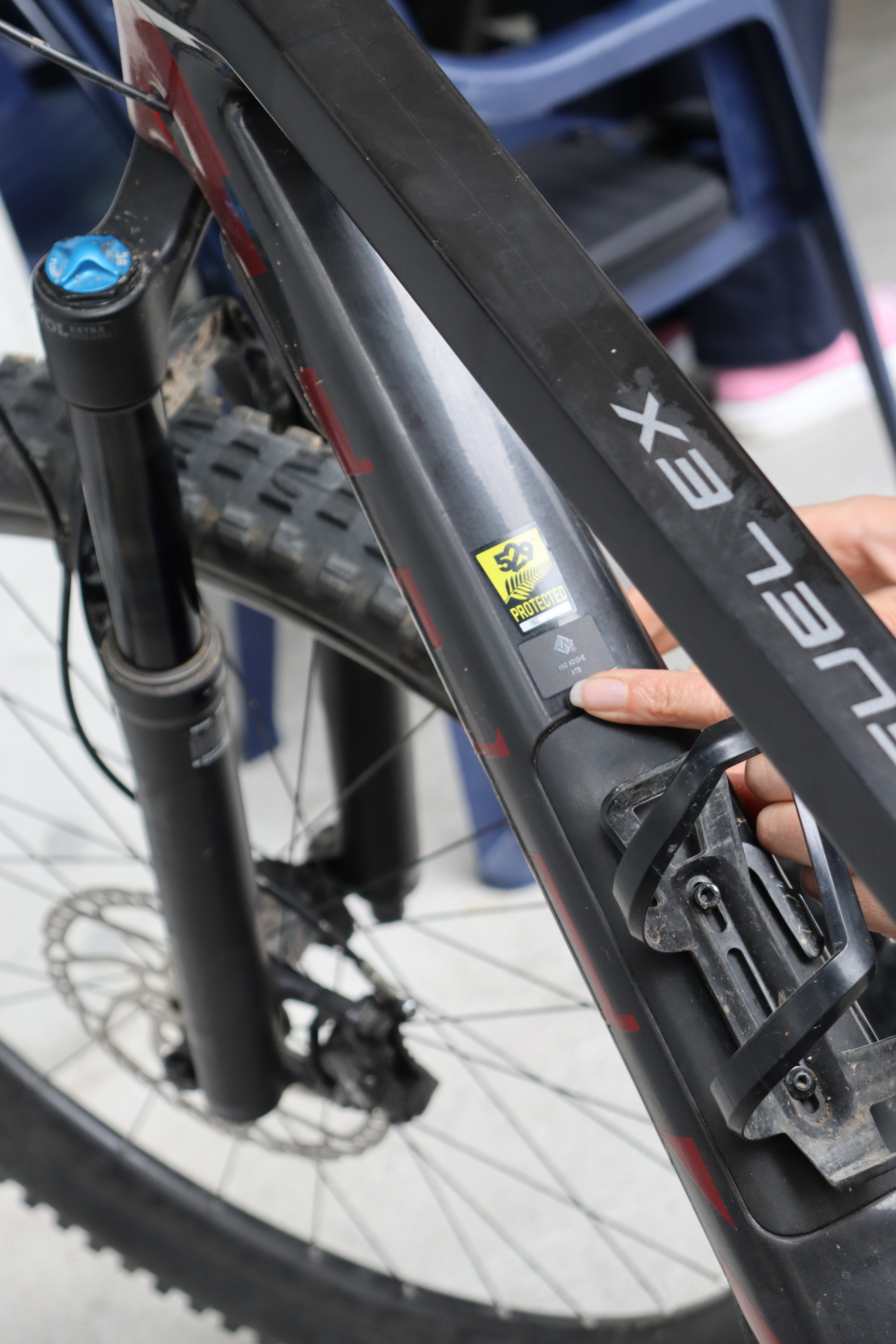 Benefits of registering your bike with 529 Garage
Theft prevention
The tamper-proof shield acts as a deterrent to thieves, they may be aware or blissfully unaware that the shield means the bikes' details are registered in the app and will be easier to recover.
529 Garage is easy to use
You can register as many bikes as you wish in your virtual garage, and edit photos whenever you like.
If your bike is stolen, you can send out an alert on the app and all 529 users, within a 70km radius of the theft will receive an alert notification, enabling more people keeping an eye out for your paihikara
Once you have notified Police and you have a Police reference number to upload, you can create 'stolen' posters easily from the portal, thanks to a clever template function!
Bike recovery
The 529 shield is a tamper-proof sticker with a unique code loaded against your bike.
Police will upload all recovered bikes into an area of the app that isn't publicly accessible, so if your bike has been reported stolen they will get an alert if the details match. Even if you don't have a shield on the bike, they will get a match on serial number, make and model.
If someone in the community has seen your 'stolen' alert, they can contact you anonymously through the app, or you choose to display your contact information so you can be contacted directly.
You can upload several photos per bike. This is beneficial if your bike has unique components that make your bike more recognisable.
Pre-purchase checks
Another cool feature is you can check to see if a bike has been reported as stolen before you buy it! (If flagged 'stolen' in the app).