Recycling Centre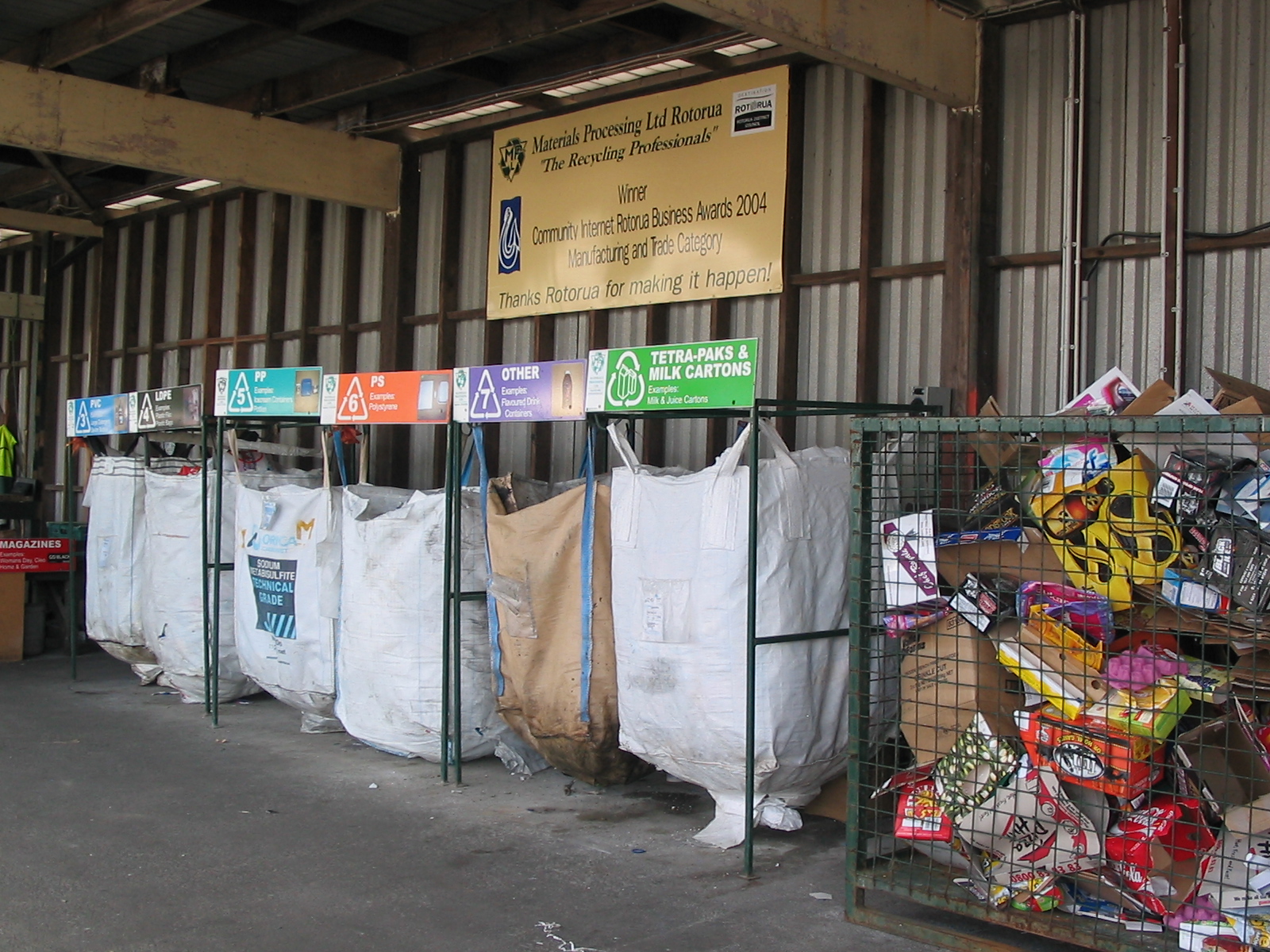 Location

24 Te Ngae Road, Victoria, Rotorua, 3010
Opening hours
Summer hours (October - March):
Monday to Saturday: 7:30am - 5:30pm, Sunday: 9:30am - 4:30pm
Winter hours (April - September):
Monday - Saturday: 7:30am to 4:30pm, Sunday:9:30am - 4:30pm
Public holidays:
Open 9:30am - 4:30pm, closed on Christmas Day and Good Friday

Accepted recyclable items

The Recycling Centre has several self-sorting bays for you to get rid of your recyclables, such as:
Aluminium and tin cans
Glass bottles and jars (clear, brown and green)
Paper and cardboard
Plastics (Numbers 1 - 7)* except plastic bags/plastic film
Cleaning bottles
Ice cream containers
Plastic drink bottles
Plastic milk bottles
Plastic tubs (e.g margarine containers)
Yoghurt tubs
*Although you can continue to put plastics numbered 1-7 into your kerbside recycling bin and drop them at the recycling centre, only uncontaminated plastic items numbered 1, 2 and 5 will be recycled until onshore recycling facilities for other plastics are made available in NZ. For more information click here.
Items that are not accepted at the recycling centre
Plastic Shopping Bags/plastic film: Plastic shopping bags or soft pliable plastics such as clingfilm, bubble wrap or resealable bags are not accepted at the Recycling Centre.
Tetrapaks: Tetrapaks are not accepted at Rotorua Recycling Centre (e.g. long-life milk packaging).
Polystyrene: Polystyrene is not accepted at Rotorua Recycling Centre.
Scrap metal: Scrap metal items are accepted at the Rotorua Recycling Centre free of charge, although you may wish to take it directly to a local scrap metal yard where you could receive money back for your items.
Recycling electronic waste (e-waste)
It is important to recycle e-waste in an appropriate and environmentally friendly way. This can be done at the recycling centre where the following fees will apply:
Item
Charge
(incl GST)
CRT television
$27
Plasma/LCD televisions (flat screen)
$20
CRT computer monitor
$20
LCD computer monitor
$14
Printer, scanner, fax
$7
Photocopier (large)
$60
Laptop computer
$7
Laptop battery (only) and similar
$1
Small appliances (eg stereo system, gaming console, microwave, vacuum cleaner, heater)
$7
Speakers (per unit)
$3
Modem, router, keyboard, small peripherals, mouse, UPS unit
Free
Copier toner
Free
Desktop computer (box only)
Free
Server (box only)
Free
PVC wire cables
Free
Cellphone
Free
DVD/CD/VCR player
Free
Other Recycling Charges
Item
Degassing Charges
(including GST)
Fridges and Freezers (requires degassing)
$15
LPG gas cylinders (requiring degassing)
$5
Recycling Centre staff will approach you for cash or electronic payment.
Red Cross shop
Operating at the Recycling Centre, the Red Cross Shop offers quality second-hand goods at affordable prices. People can also donate pre-loved items in a working, usable condition.
The shop accepts and sells good quality bric-a-brac, clothing and accessories, footwear, curtains, furniture, homeware, books and toys and electronic appliances. By donating or shopping with Red Cross, you are supporting our work helping people in need. For more information, click here.