What goes in each bin?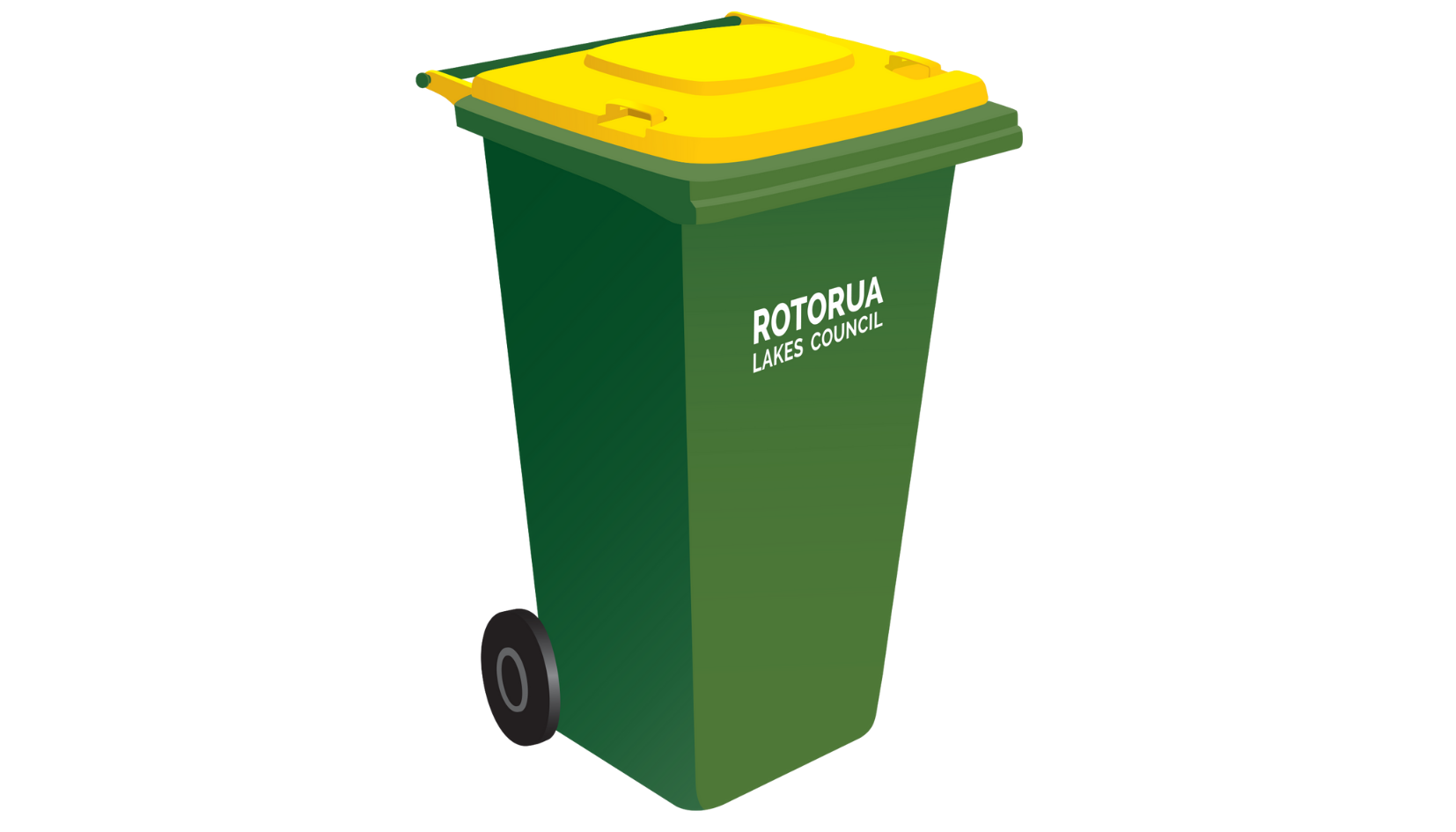 Yellow lid bin: mixed recycling
All items must be clean and dry so they don't contaminate the other recyclables in your bin. Please remove the lids from bottles and containers.
These items can go into the yellow-lid bin:
| | |
| --- | --- |
| Paper | Newspaper, magazines, envelopes, junk mail, used note paper, recycled paper, clean paper packaging and bags |
| Cardboard | Cardboard boxes and packaging, egg cartons, clean parts of a pizza box |
| Plastics #1 | Labelled with a triangle and number 1, for example clear food packaging and bottles |
| Plastics #2 | Labelled with a triangle and number 2, for example cleaning bottles, product bottles |
| Plastics #5 | Labelled with a triangle and number 5, for example ice cream containers, larger yoghurt tubs, margarine containers, other plastic tubs and containers |
| Aluminium and tin cans | Clean food and drink cans |
No other items can be placed into the yellow recycling bin. All other items are regarded as contamination and can lead to a recycling load being sent to landfill if recyclables have been damaged or compromised.
Items such as glass, polystyrene, broken toys, food, garden waste, nappies, batteries, aerosol cans, wood and building materials, household and electric appliances, and fireworks can very easily damage kerbside recycling collections beyond capacity for recovery. Other items like soft plastics and clothing damage recycling sorting machinery and can get incorrectly mixed in with recyclables, reducing both the quantity and quality of our recycling.
Plastics numbered 3, 4, 6 and 7 cannot be collected in Rotorua kerbside recycling. They are much harder to recycle and their market value is low. Some of these plastics are being phased out.
Some of these items can be collected under other recycling schemes, but not in our kerbside yellow lid bins.
View disposal advice on specific items
If you would like clarification on whether something is recyclable or not, please call 07 348 4199 to speak to a customer advisor.
Can I recycle batteries (AA, AAA etc.)?

Small batteries can currently be dropped off for recycling at Bunnings. Please do not put them in your red or yellow lid bins as they can be a fire risk. Larger batteries, for example car batteries, can be dropped to the Recycling Centre in town.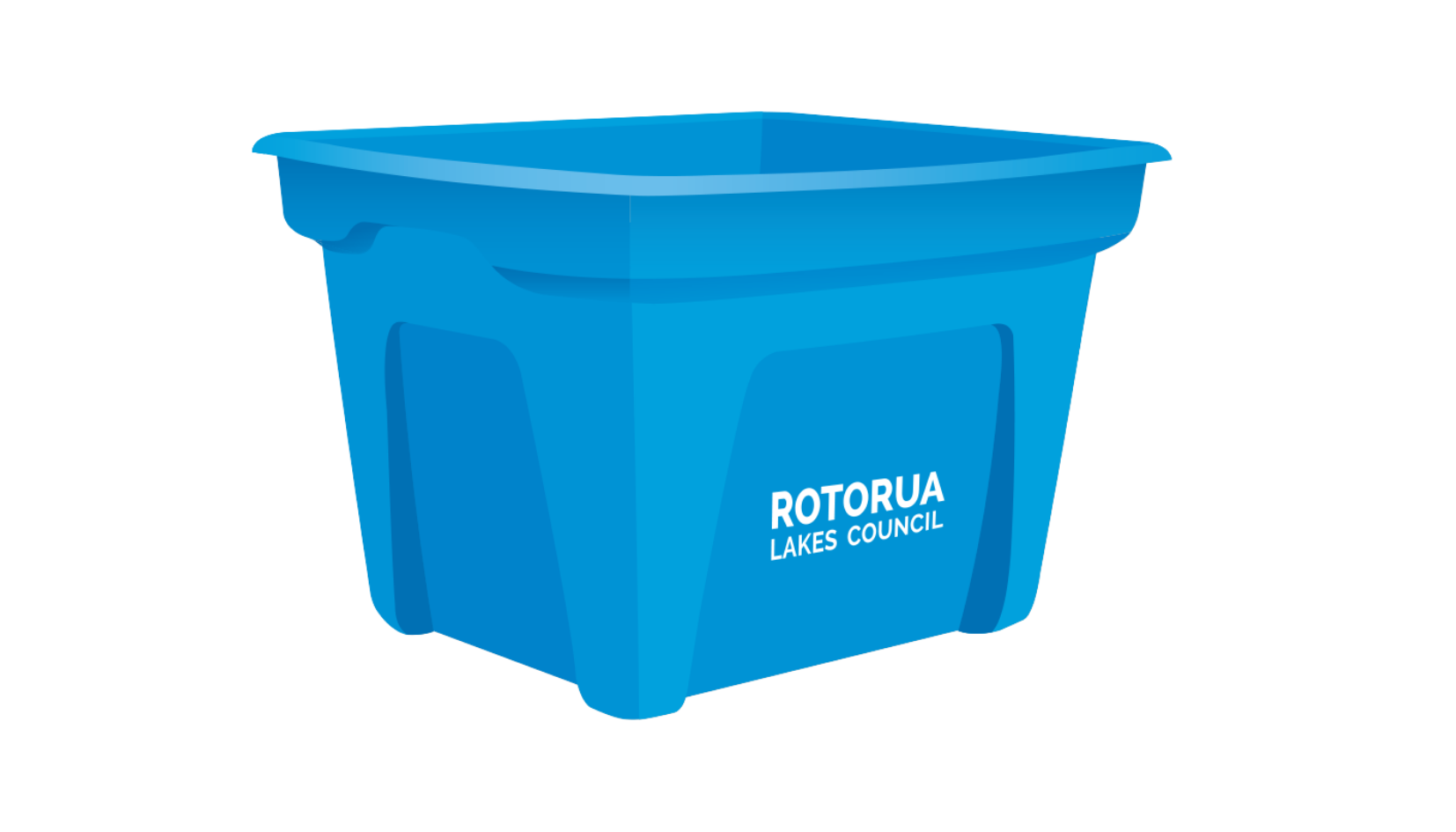 Blue crate: glass recycling
It is important to remove bottle caps and lids from all bottles and jars, and clean out any food, liquid, fruit or cigarettes before you put them into the blue crate for collection. Crates containing these items will not be collected from kerbside.
These items can go into the blue crate:

| | |
| --- | --- |
| Brown glass bottles and jars | Clear glass bottles and jars |
| Green glass bottle and jars | |
Only food and drink containers can be collected through our kerbside service. Other glass, such as window glass, drinking glasses, lightbulbs, pyrex and cookware, cannot go in to the kerbside collection as it is not made of the same glass type and is not able to be recycled.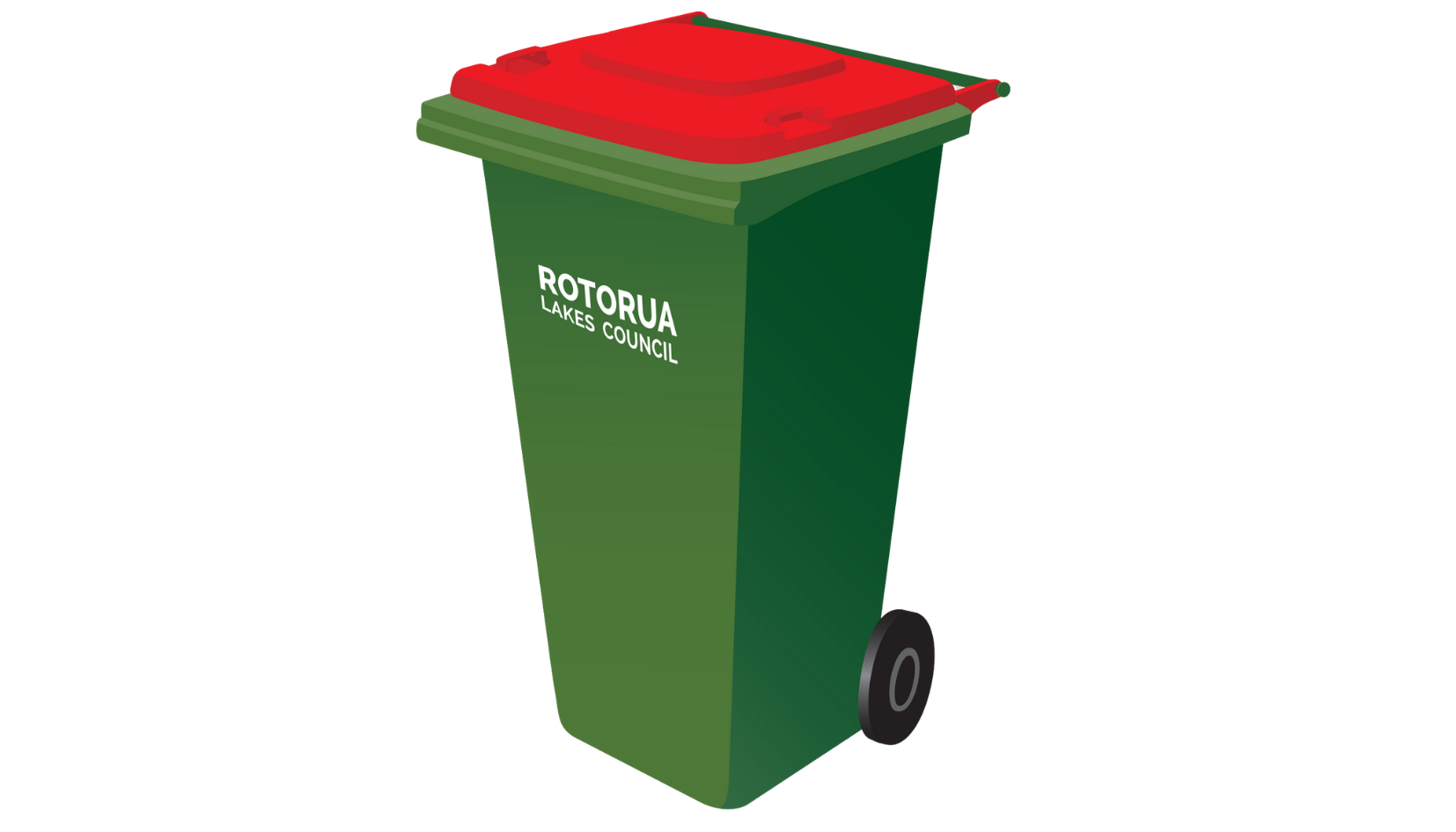 Red-lid bin: rubbish
Most general waste items can go into the red lid bin. Please make sure that your bin is not overfilled, or too heavy at collection time. Disposing of heavy materials or making the bin very heavy can cause damage to the collection trucks during collection.
There are some items which cannot go into the red lid rubbish bin. These include:
Automotive products (e.g vehicle batteries or car parts)
Building products
Dead animals/pets
Dry chemicals
Explosives and flammable material including gas bottles
Hazardous waste (e.g asbestos, petrol)
Hot material (e.g ashes)
Household cleaners
Large bits of wood/timber
Liquid chemicals
Lithium batteries (fire hazard risk)
Medical sharps
Paints and solvents