Pollution Control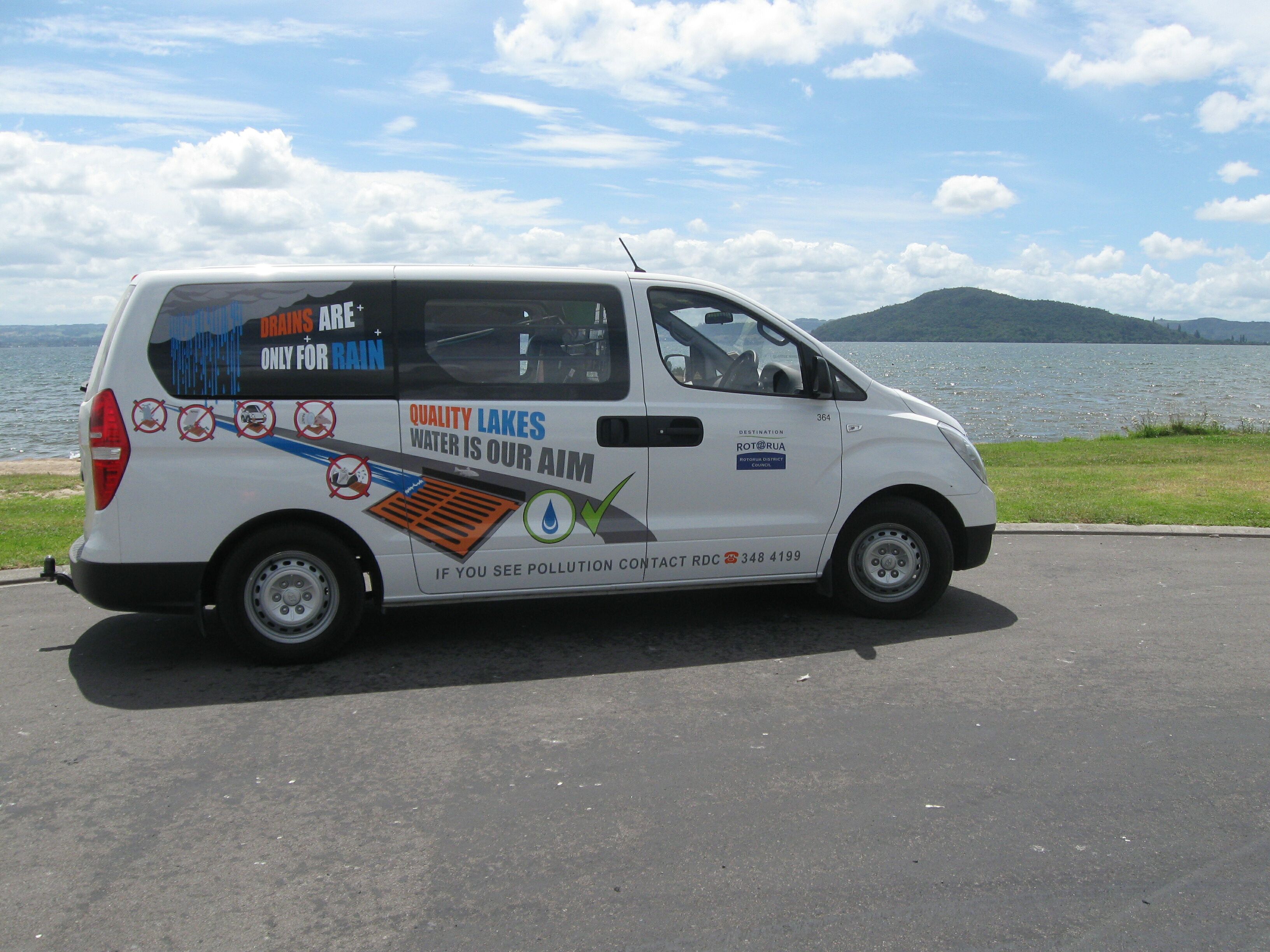 Stormwater is rain. The purpose of the stormwater system is to provide rain water with a safe exit and to prevent flooding. Water that runs off your property, roads and footpaths goes into the stormwater system and ends up, untreated, in our streams and lakes. It's therefore important that stormwater is as clean as possible. No paint. No soap suds. No chemicals please. The stormwater drain is just for rain!
Rotorua's stormwater network includes over 270 km of stormwater main pipes, 5319 manholes and 210 km of open drains. There are 29 urban catchments discharging water into Lake Rotorua via pipes and streams.
Stormwater must also be kept out of the wastewater system as wastewater pipes are not designed to cope with these extra volumes of water. It would cause sewage spills from the wastewater system into streams or lakes, which could result in serious health and environmental problems.
When our pollution control team finds a problem it will work to:
stop the discharge immediately;
ensure the pollutants are cleaned up;
advise what to do to prevent the problem from recurring;
help with education on pollution prevention.
If necessary, the team can fine or prosecute offenders so Rotorua's ratepayers don't have to carry the costs of someone else's negligence.
Rotorua District Council's team works closely with the Bay of Plenty Regional Council's pollution prevention and response teams to promote better environmental practices in Rotorua, and also with the Waikato Regional Council for our Reporoa area. Our aim is to ensure that activities undertaken by our residents do not harm our infrastructure (eg pipes), or pose a health risk to the public or the environment.
If you see signs of pollution please phone Rotorua Lakes Council's 24-hour pollution reporting line 07 348 4199.
Are you doing exterior cleaning and water blasting?
Are you doing concrete, cement, lime and asphalt works?