Food at events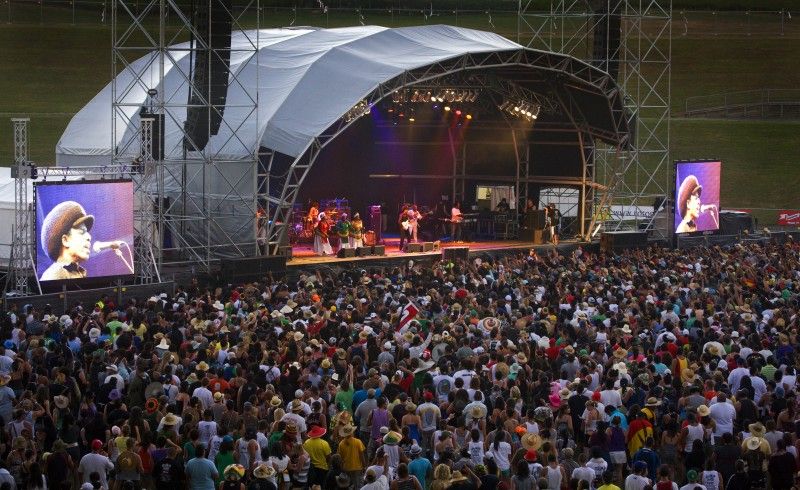 Food stalls are a common way to start a food business, promote products at events, and raise funds for charitable and educational organisations or as a way for existing food businesses to reach new customers.
Who needs a licence
Any person wanting to run a stall to prepare or handle packaged or unpacked food for retail sale generally needs a licence. Even if the person has a food premises registration for a fixed premises or manufacturing facility, a separate licence for the stall is needed in Rotorua.
Examples of food stalls that need a licence include (but not limited to):
selling and/or cutting fruit or vegetables
cakes or biscuits with dairy fillings or icings
takeaway foods such as hamburgers, hot dogs, pizzas or hot chips
pasta, lasagne or curry
packaged and/or unpackaged sweets and lollies
jams and pickles
any other food
Who doesn't need a stall licence
As of 1 March 2016, you can sell food to raise funds for a charity, or for cultural and community events without registering under the Food Act 2014 or obtaining a stall licence - but only up to 20 times in a calendar year.
Registrations and licence duration
There is a two-step process in obtaining a stall licence
Step 1

Registering a Food Control Plan or National Programme with your businesses home council or Ministry for Primary Industries.

For more information on the processes and procedures in registering Food Control Plans and National Programmes, please contact the council in which your business is located or visit the Ministry for Primary Industries website www.mpi.govt.nz.

Step 2
Market, food stall or one off event licences are available as a single event licence (up to 3 consecutive days or 6 month and 1 year licenses.

If you want to operate a food stall regularly, an annual licence is recommended for convenience. An annual licence requires only one application and fee to be made and you can operate your stall a number of times in that year.
Planning your event
When you begin planning your event, contact a licensing officer at Rotorua Lakes Council who can give you advice on:
food safety legislation and any applicable local bylaws
what equipment or facilities will be needed at the event site to sell safe food
whether the people wanting to sell food can do so and what they'll need to do to sell food at the event
any other requirements such as building consents, liquor licensing, noise and traffic management that apply to the event site.
Selling food - what the law says
Food operators must have the right equipment to be able to sell their food safely. As event organiser, you must ensure that your site has the proper facilities to allow food operators to use their equipment and to operate hygienically. It is illegal to sell food that has been caught for recreation or home-killed.
Selling food - what's needed
The event venue, types of food for sale and how it will be sold determines what will be needed at the site.
As the event organiser, consider:
how to position, food stalls so that food safety isn't affected by other site activities, e.g. animals
ease of access to toilets and hand washing facilities for food handlers
a system for replenishing soap/water/towels at those facilities
refrigeration for bulk storage of food stocks (if required)
power and water for stalls and mobile food vans
rubbish bins and an emptying service
a hygienic way for getting rid of waste water
a person responsible for cleaning and maintaining facilities throughout the event
having the facilities ready early enough so food operators can set up in time for the start of the event.
Keep people informed
Organising food at an event is easier when the council knows what will be happening and food operators know what is expected of them. As the event organiser, you will need to provide information and keep everyone well informed.
Further Information
For further information, please download council's guide for licensing food stalls (PDF 1.2MB) or contact a licensing offer at council on 07 348 4199.