Rotomā/Rotoehu lake levels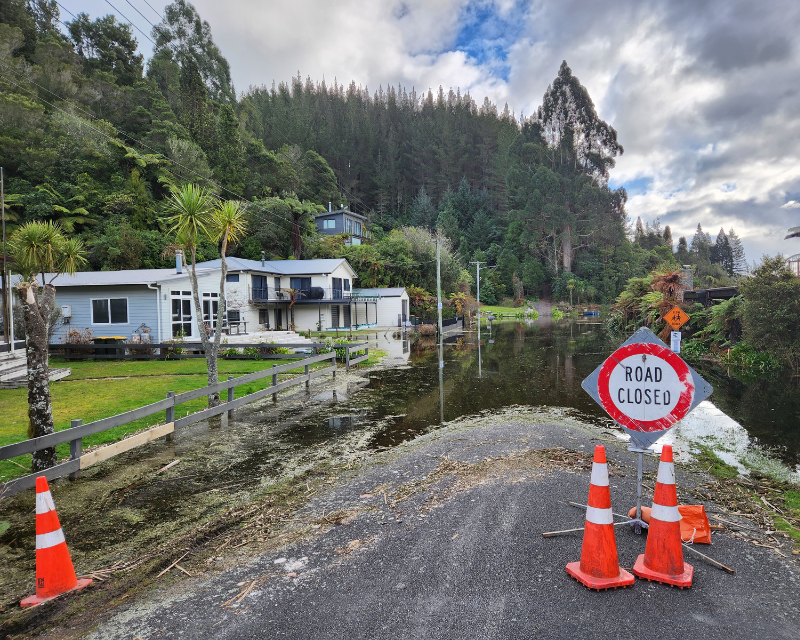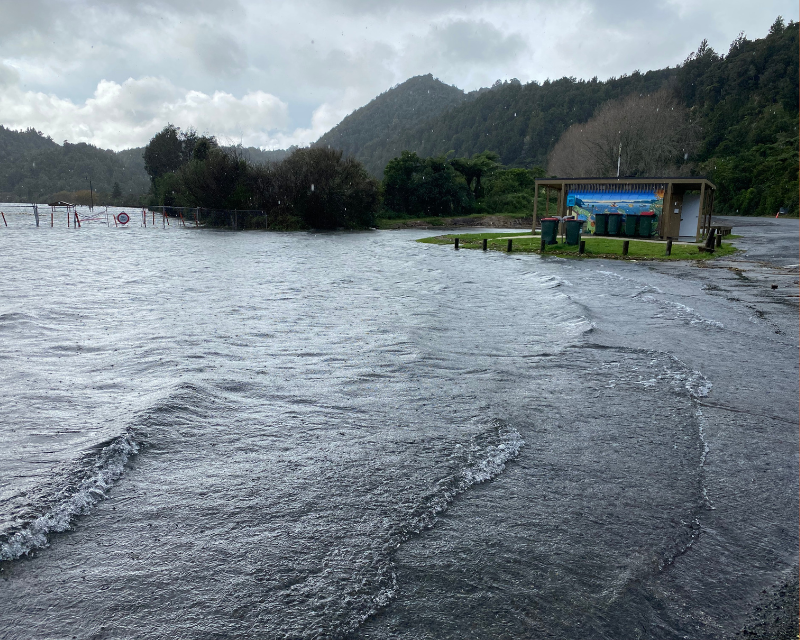 High lake level at Rotomā
Unprecedented rainfall this year has caused flooding and rising lake levels at Rotomā and Rotoehu.
Data shows the lake levels for Rotomā and Rotoehu are the highest since 1972 and are approaching records set in 1971.
This has impacted residents and resulted in flooding of roads and slips around certain areas of both lakes.
The situation has caused flooding of areas at Rotomā (Manawahe, camp ground in particular) and reserves and some properties at Rotoehu and raised the risk of other properties also being flooded. It has impeded access to properties (including due to flooding of the Rotorua end of Manawahe Road).
It has also resulted in infrastructure like jetties and ramps becoming submerged or floating and navigation aids have moved, creating hazards in/on the water.
Unlike other lakes, there are no river outlets in lakes Rotomā or Rotoehu and no outlet infrastructure in place.
There is a natural surface outlet from Rotomā into Rotoehu where water from the former would overflow into Rotoehu.
This has not happened in recorded history but is a possibility and this would cause flooding of land and dwellings at Rotoehu and potentially cut off access via Manawahe Road.
Longer term solutions will need to be considered but the immediate focus is on providing any assistance residents may require with people's safety the primary concern.
The situation is being closely monitored and those who require assistance are being put in touch with Rotorua Lakes Council via an Incident Management Team set up to provide a single port of call for support for residents.
The Rotorua Te Arawa Lakes Programme partners, Toi Moana (Bay of Plenty Regional Council), Rotorua Lakes Council and Te Arawa Lakes Trust) are collaborating to provide any immediate assistance they can, alongside the Rotorua Lakes Community Board which is assisting with and facilitating community engagement and communications.
Waka Kotahi, local iwi and Whakatane District Council are also involved in providing support.
Residents who need assistance or have concerns or questions should call Rotorua Lakes Council on 07 348 4199.
Updates
15 September 2023
A reminder that road closures remain in place (update from Council Group Manager Infrastructure and Environmental Solutions, Stavros Michael):
Rotorua Lakes Council has determined that parts of Manawahe Road and Pongakawa Valley Road need to remain closed to all traffic until further notice for the public's safety.
While the water level has receded, the fact they have been under water since June is likely to have compromised the structural integrity of these roads.
While Council appreciates that local residents are keen to have the roads re-opened as soon as possible, until the foundations of the road can be checked, which cannot happen until they are no longer under water, we cannot be certain that they are safe for traffic.
While the surface of the road may appear to be fine, we cannot currently check what is happening in the foundations.
The roads cannot be properly inspected and have any structural damage repaired until the lake levels fall below the level of the road.
It would be irresponsible of the council to re-open these roads until we can be certain they are safe. We would ask for your ongoing patience regarding this situation.
If you have any further questions or concerns please call (07) 348 4199.
17 August 2023
Council to consider rates remission applications for properties affected by high lake levels and deemed uninhabitable. There have been 9 applications received to date: Council meeting preview - Rotorua Lakes Council
23 August 2023
Council approves 100% rates remissions for properties affected by high lake levels that meet remissions criteria. More here from today's Council meeting: Council decisions - Rotorua Lakes Council
Useful links
Please see FAQs below for further information. More will be added to these if/as needed.