Rotorua Pound rehomes 113 kuri in 12 months
17 February 2023
Every dog has its day and there are two older kuri at Rotorua Pound patiently awaiting their own big day.
Pup and Kayde have spent months at the Rotorua Pound watching neighbours come and go while waiting to be adopted to their own forever home.
Over the past 12 months, 113 dogs have been adopted thanks to the kind hearts of the community and the efforts of the animal control team playing 'match makers'.
While the pair have made themselves at home with the staff and other pound pups, they both deserve to find their forever homes – can you help?
Pup
Pup is an eight-year-old Labrador X and has called the pound 'home' since August 2022.
Described as spry and clever, Pup keeps the team on their toes by opening gates and doors with her nose.
Pup's ideal owner would be someone who has experience with dogs, is able to give her a little walk each day and has a lot of time to spend with her. Her fur-ever home would need to be safe and secure to keep this clever girl in, and as she has a keen interest in the pound chickens, a home without chickens is a must!
Kayde
Kayde is an eight-year-old Staffy X with a big frame and even bigger personality. During his time at the pound he has shown his caring nature with the people and pups around him.
Like most dogs Kayde loves going for a walk, playing and his kai (food). Potential owners will need to have experience with dogs with the best home for Kayde being one with good fencing, a comfy chair and plenty of treats. He's a heavy boy that is easily excited so ideally, his forever family would have older dog savvy children.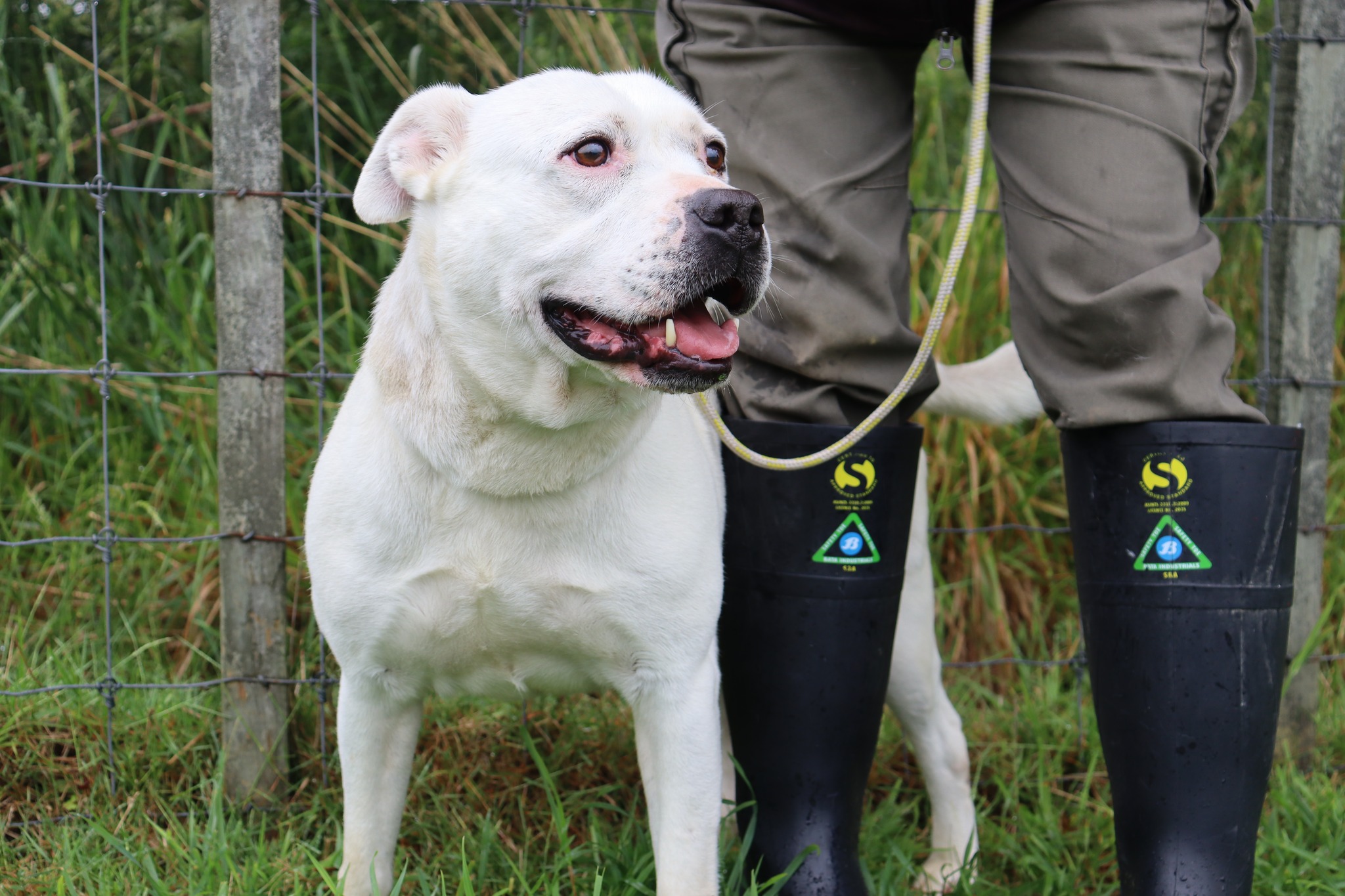 Thinking about rehoming a dog?
Dogs up for adoption feature on the Rotorua Pound – Homeless Hounds Facebook page.
For more information about dog adoption, phone 07 348 4199 or visit the Rotorua Pound between 2pm - 4.30pm Monday to Friday. Adoption fees are as follows:
Female - $160.00 (covers Parvovirus vaccination, desexing and microchip)
Male - $113.00 (covers Parvovirus vaccination, desexing and microchip)
Dogs already desexed - $98.00 (covers Parvovirus vaccination and microchip)
If you're thinking about adopting, please also consider the additional costs of:
Registration, which is done at the Pound at the time of adoption and the ongoing costs of vaccinations, flea & worm treatments for your dog throughout their lifetime. Initial vaccinations, flea & worm treatments can be purchased at the vet at the time of de-sexing and are very important to ensure your dog has a happy and healthy life.
Here are some of the dogs that have recently been adopted.