On ya bike to light up the night!
Sign up for the Matariki Ekengia Te Pō Night Ride
Decorate your bike with lights, glow sticks, torches, and reflectors, and help us light up the night for the Matariki Ekengia Te Pō – Ride the Night.
The free, family friendly event will be at 5pm this Saturday 10th July. The night begins with a short talk by Tame Malcolm about the birds of our forest (milo and beanbags included!), before a ride along the Mokopuna track in the Redwood Whakarewarewa Forest.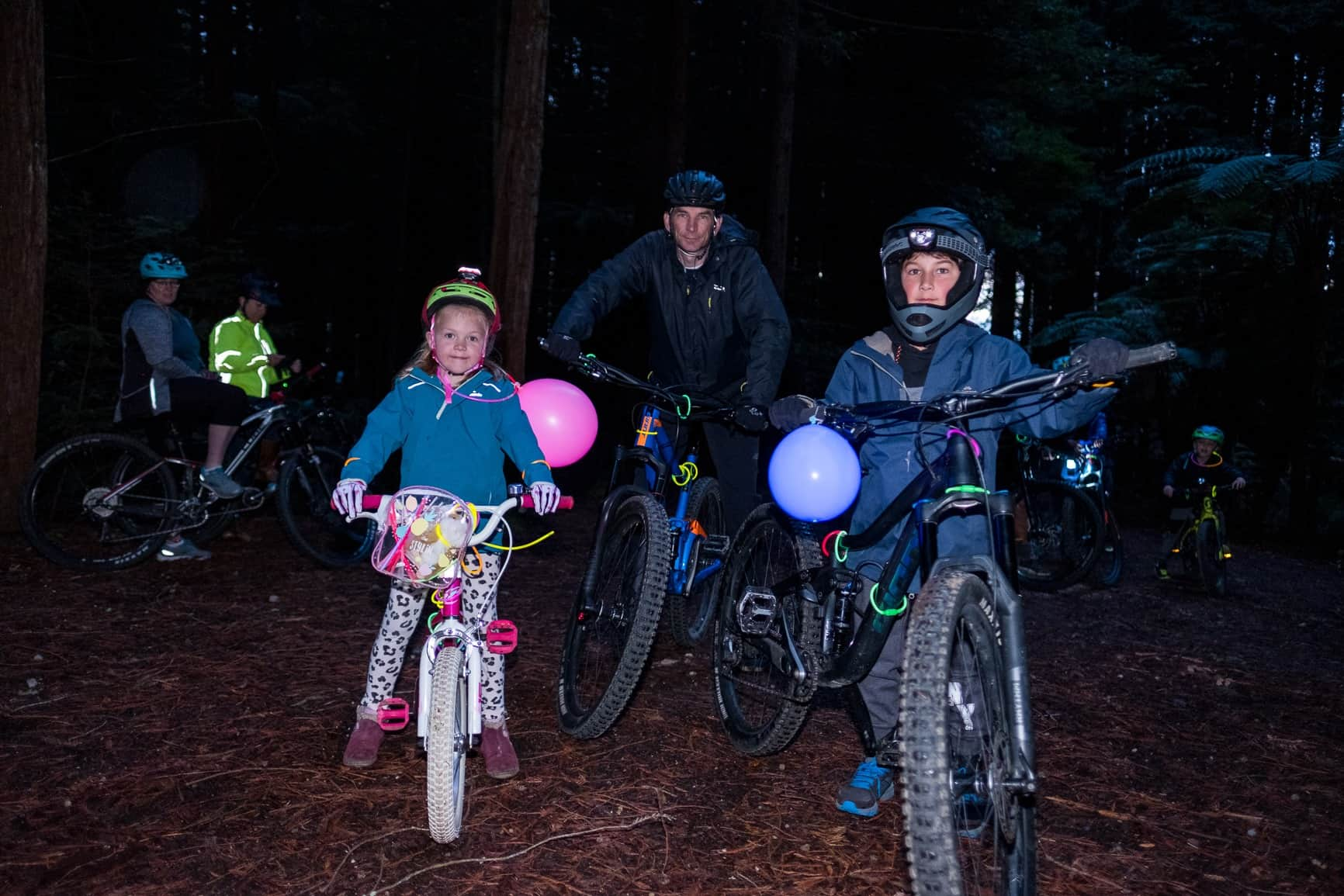 Local tamariki and their families enjoyed the new experience of biking in the dark, at last year's Ekengia Te Pō. They said:
"It felt like we were on another planet!"
"That was a little scary when we were the only ones biking."
"All the lights were so pretty."
"A cool way to hang out with my friends."
For more event information and to register, visit NUI