Forest project update
3 October 2019
Forest project update
With some sun finally shining through today it was great to see families out and about enjoying some of the new forest amenities.
Work down Long Mile Road continues to progress and contractors are largely focused on the new car parks being created outside the Visitor Centre. Resealing of the existing road pavement has also been underway over the last few weeks - a new top layer has been laid and is currently being compacted in preparation for a new coat of seal in the coming weeks.
Brand new wheel stops have been installed in the existing car parks which will stop vehicles over parking and damaging and obscuring the surrounding pathways. Making the most of the good weather, contractors were planting more plants in the swales down Long Mile Road which have been constructed to help manage and filter stormwater.
Work will continue to progress down Long Mile Road towards Nursery Hill and the Long Mile Road upgrade is on track to be completed by the end of November this year.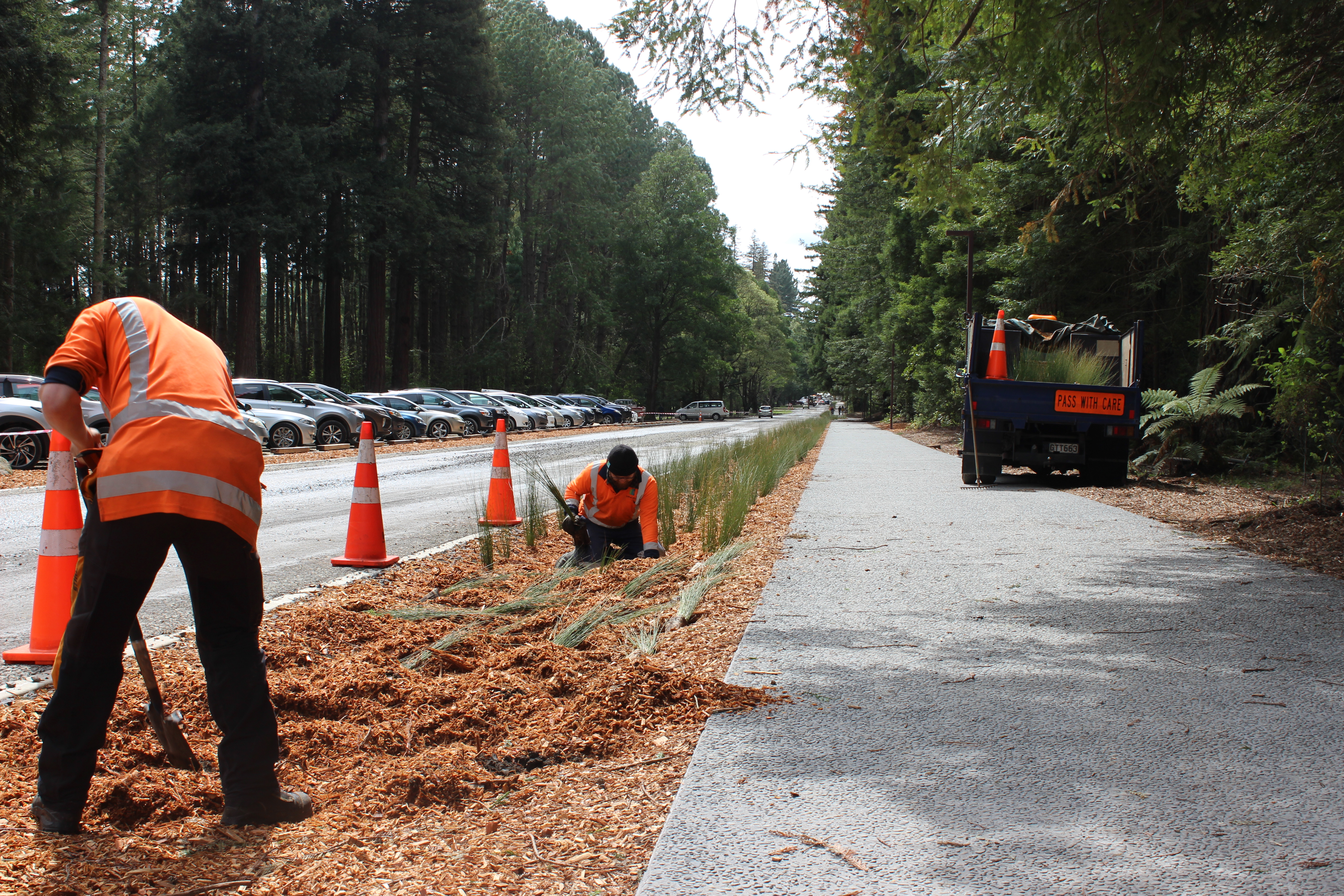 Out at the new forest hub off Tarawera Road work is also tracking well. Earthworks are underway to prepare the site for the new car park, toilet and shower facilities, and a new event space. The trench you can see in the photo below is being dug for infrastructure purposes, including sewerage, water supply, and electricity.
This work is part of the Whakarewarewa Forest development. This is a collaborative project between Ministry of Business, Innovation, and Employment, Te Komiti Nui O Ngāti Whakaue, Tūhourangi Tribal Authority, CNI Iwi Holdings, and Rotorua Lakes Council.
To keep up to date with progress at rotorualakescouncil.nz/forestdevelopment