State of the Environment Report 2007
Rotorua's environment has shaped the development and identity of our district. It provides a range of social, cultural, recreational and economic resources.
Development of the Resource Management Act 1991 (RMA) recognised the national importance of our environment.
This Act set out a framework for the use of natural and physical resources.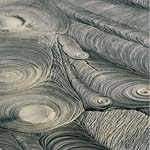 Within the RMA framework, Rotorua District Council has the duty of protecting our local environment.
The State of Environment Report 2007 is a snapshot of our environment for the period 2002-2007.
The report has twelve environmental themes; these same twelve themes were part of Council's Ten-Year Plan 2006-2016.
Introduction
Freshwater Sustainability
Geothermal Resources
Culture Heritage Tourism
Biodiversity
Open Spaces
Rural Land
Urban Design and Amenity
Sustainable Waste Management
Sustainable Infrastructure
Transport
Energy Resources
Global Environment
Future Monitoring