Lean Thinking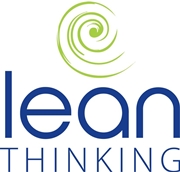 Rotorua Lakes Council is developing a model of excellence in Lean Government by implementing Lean Thinking waste-free principles. RLC began the transformation in 2011 by adopting Kaizen methodologies. These have enabled teams and individuals across the organisation to develop new skills, new behaviours and new ways of working aimed at improving performance across the organisation.
We support and encourage staff to be flexible, innovative and positive, to meet the expectations of our customers.
The core objective is to maximise customer value while minimising waste. Simply put, Lean Thinking means creating more value for customers with fewer resources. Our Lean Thinking organisation understands customer value and focuses on key processes that will continuously increase value for those customers. The ultimate goal is to provide perfect value to the customer through a perfect value creation process with zero waste.
Our Lean Thinking programme uses a number of key methods. Lean Thinking Programme