Warm, dry, homes
What service is Sustainability Options providing to Rotorua residents?
Sustainability Options will visit your home and provide you with free independent advice that helps make your home healthier, warmer, drier and cheaper to run
The service is available for tenants, home owners and landlords
It's suitable for all homes; old, renovated, new and soon to be built
For a free assessment click here.
For more information about Sustainability Options, visit the website sustainabilityoptions.org.nz.
You can call or text the team on 022 497 2529 or contact them via email: service@so.org.nz. Otherwise, please feel free to contact Rotorua Lakes Council on 07 348 4199 about the service or if you're interested in a free assessment, please leave your name, address and phone number and we'll pass it on to Sustainability Options.
Background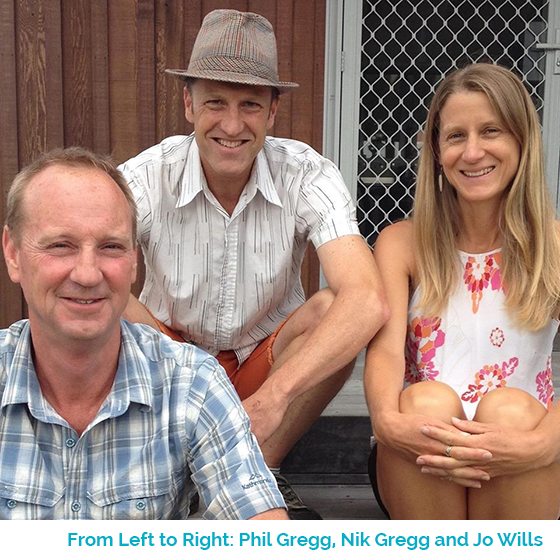 Sustainability Options was set up by two brothers, Nik and Phil Gregg, who challenge themselves to help make the world better by providing sustainable housing advice to create healthier homes for families.
The altruistic business has been providing support to whānau in Western Bay of Plenty, Eastern Bay of Plenty and parts of Waikato, and has been active in the Rotorua Lakes District for 3 years.
Whether you're a tenant or homeowner, you can ask for a home assessment to see how safe and healthy your home is and find out how to make your home better, warmer, drier and cheaper to heat.
They have also enlisted the expertise of Jo Wills, who's been involved in the Home Performance Advisor programme since its inception and affordable housing projects in Western Bay of Plenty.
Jo will be working alongside community leaders and running local information and DIY workshops to tell people about Sustainability Options, how to access the service as well as how to keep a home healthy.
Nik, Phil and Jo are all certified Home Performance Advisors and have extensive knowledge about home performance and creating healthier homes.
What do we do?
We provide free independent personalised advice that helps you create a healthier home.
Here are examples of work that we do:
Sharing knowledge about how to create healthy homes in a way that is focussed on sustainability. We talk to anyone including tenants, homeowners, builders, architects, property developers, rental agencies, councils, health related agencies, and at public forums
We have assessed more than well over 2000 homes of all types in Bay of Plenty and have given advice about how to make them warmer, drier, healthier and cheaper to heat
We are an active member of Healthy Whare community initiative and have provided free counsel, advice and support to both the community and to homeowners and tenants for the past three years
We regularly run DIY and home performance workshops in partnerships with many local Rotorua agencies.
We can also refer householders to the minor repairs and maintenance (R&M) programme 20 Degrees, this provides support and guidance to homeowners for R&M opportunities
We have set up and run Tauranga-based resource banks with support from sponsors:
Curtains to insulate homes of families in need
Heaters for homes without heating
Blankets for families with young children during the winter months