Bilingual public wāhi (space)
The Government Gardens playground is due to get a makeover and is set to become a bilingual Māori language zone.
Rotorua Lakes Council and its partner Te Tatau o Te Arawa are enhancing the papa tākaro (playground), near Telly Tubby hill, by bringing to life the history of the area.
Te Tatau o Te Arawa chair, Te Taru White, says the block the park sits on is called Paepaehakumanu or the Place of Bird-snares.
"In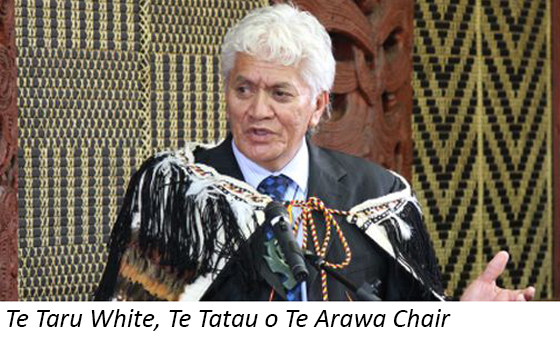 ancient times, Ngāti Whakaue would set snares of flax and cabbage tree fibre loops here. It's also part of a wider historical site where the mighty battle, Tawharakurupeti, took place. The upgrade at the papa tākaro is an opportunity for our district to breathe new life in to our past and enable whānau to celebrate te reo Māori while at the same time having fun and learning about the history of Rotorua."
Rotorua Mayor, Steve Chadwick, says enhancing the playground will align perfectly with the district's Rotorua 2030 Vision.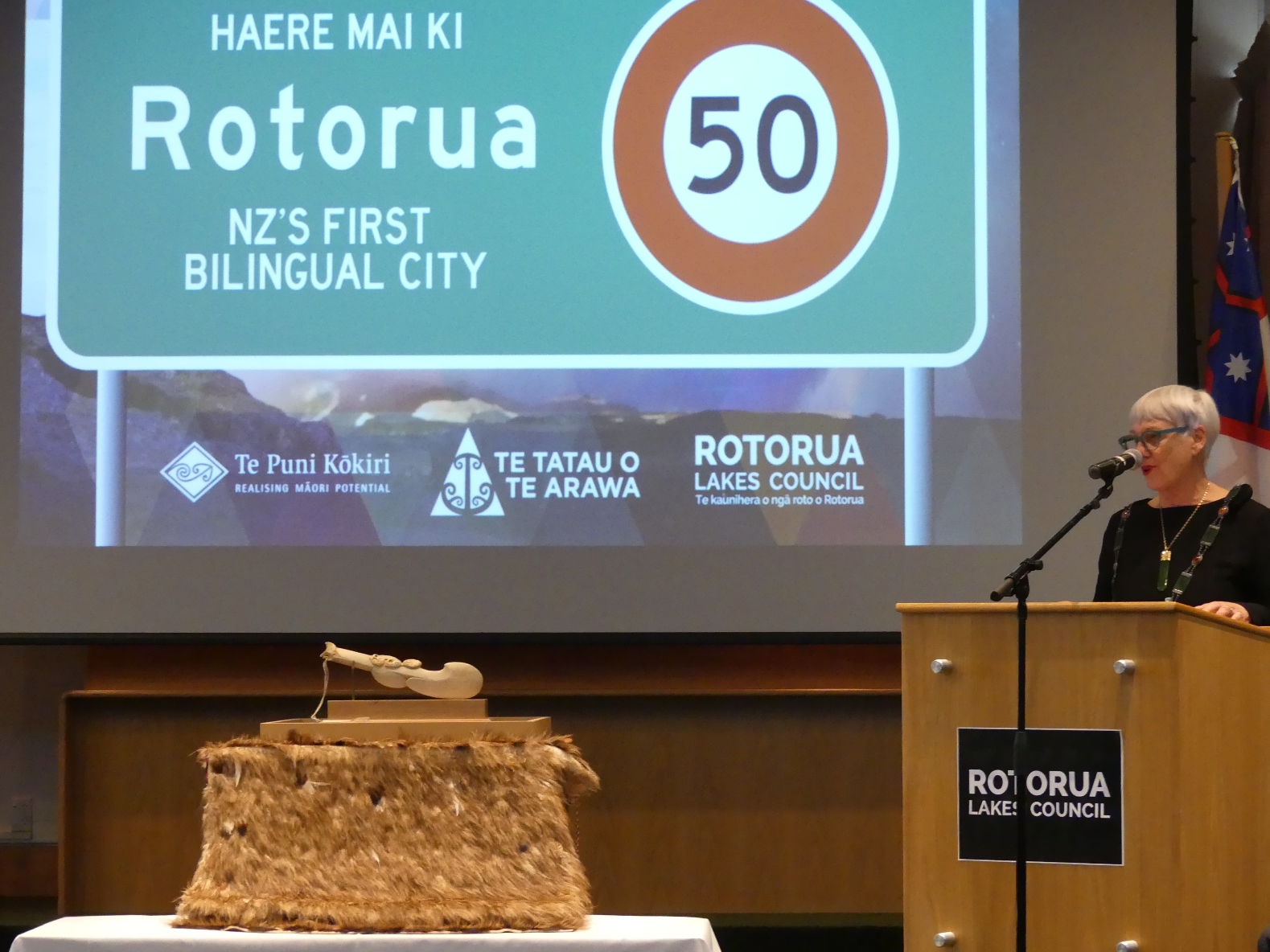 "This playground celebrates what makes our home special and like other parks is a whānau environment where families can enjoy spending time with one another. It also gives them a unique opportunity to digest and learn the stories of the Government Gardens playground, which enhances our connection to Rotorua," says Mayor Steve Chadwick.
Councillor Charles Sturt, who holds the Council's Sport and Recreations portfolio, says the makeover will feature Te Arawa history and the Māori language.
"It will become a reo Māori friendly playground, where park goers will be encouraged to use te reo Māori. To help people on their language journey, bilingual signage and interactive games will be peppered across the space," he says.
The faade upgrade of the park, due to be completed by July, is expected to cost about $20,000 and will include the installation of tunnels, Māori designed posts and improvements to the entrance way.
Have your say
As a result of the park makeover, Council and Te Tatau o Te Arawa have developed a survey to ask for the public's feedback about the Government Gardens playground.
Council and Te Tatau want to know things like:
What you think about the park?
How often you use the papa tākaro?
What rating do you give living in Rotorua?
What your thoughts are about learning Rotorua history?
Rotorua Mayor, Steve Chadwick, says the community's feedback is important.
"We are asking the community that use the park what they enjoy about it, before it is enhanced and after the upgrade. We also want to get an understanding about their knowledge about the Māori language," says Mayor Chadwick.
Te Taru White says their insight will help build a wider district picture for Bilingual Rotorua.
"Your advice will be vital in helping develop Rotorua Reorua as a future asset for our mokopuna (grandchildren). Through community collaboration we have the ability to leave a legacy that our future generation can embrace," he says.
Signage asking people to have their say on the survey (www.rotorualakescouncil.nz/tereopark) will also be erected at the Government Garden park.
Background:
The bilingual papa tākaro concept is part of a two-phase action plan that has been designed by Te Tatau o Te Arawa with support from Council.
Phase one includes:
Creating and promoting a digital hub/ website of information
Creating reo Māori zones in playgrounds and reserves
Creating a bilingual business award